Not Kvetching.

I was listening to the radio
on my drive home from picketing the other day, and the radio lady was interviewing a writer, asking his opinion about the strikeness. "One thing that people say," she said, and I'm totally paraphrasing, "is that
writers make a lot of money and they shouldn't complain
."
I can say to you, Very Hot Reader, that I am not complaining.
Striking ain't kvetching.
And I should know. My people have cultivated the
ennumeration of complaint
to levels of complexity and sophistication far exceeding my meager blogging abilities. Especially since I don't speak
Yiddish
, a mighty language when one is inclined to bitch.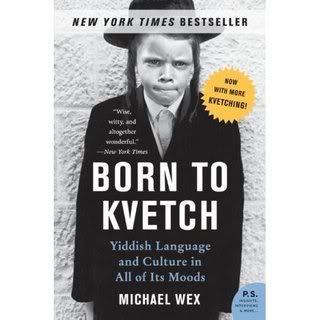 Look, I make a nice living as a writer. I'm not a millionaire. (Not even close. More like, "I'm finally outta debt.") I live in a cute apartment, I have a cute dog, I own some cute shoes, I drive a Toyota. Most of the writers I know live comfortably but by no means extravagantly; they live and die by Trader Joe's and Targay same as everybody else in La-La-ville. And a few writers I know have made great successes of themselves. You've watched shows they invented in their massive, labyrinthine brains; you've stood in line to watch their movies. They are to the writing of scripts as those
Top Gun
fellows were to the flying of fighter jets. Those particular specimens, I must report, are quite well-to-do. They live the life I assume Radio Lady was talking about. They have lovely houses with furniture so velvety you wanna French kiss it; their cars are precision-German; their superfierce shoes are Italian.
Maybe I'll one day make the kind of money they do. Maybe I won't. Who can say? All I know is, I didn't get into the writing racket just to bank. And I'm not striking out of greed.
I recently experienced a chance litmus test that enabled me to take my own true temperature about the money thing. I was at some casino in the desert on the Fourth of July (long story). I was waiting to hear if a network wanted to buy my pilot idea. I passed a flashing neon sign that said
JACKPOT, FOUR MILLION DOLLARS!!!!!!!
I envisioned winning four million dollars. Pretty sweet, right? I asked myself, what would I do? Buy a shiny boat? Shopping spree for purses made of weird exotic leather? Trip to the land of the Euro, which is kicking the American dollar's
tuchus
ten ways from Sunday? And all I could think was....
GodDAMN I hope I get to write this pilot.
But, Sera, I reminded myself (silently, though I do sometimes talk to myself aloud like a crazy beyotch).... no pilot would ever earn you anywhere near that. In fact, you could successfully produce the subsequent show for a long-ass time and not rack that level of cheddar.
And I realized that someone could walk up to me right at that moment and hand me a check for
ten million buckaroos,
and I would still just want to write my own TV show. I wouldn't switch careers. I wouldn't quit and live the life of a character on
Dirty Sexy Money.
I'd write, and I'd write, and I'd blog about writing. I dunno, maybe I'd be writing with like a really expensive pen or something, but otherwise... I'd keep on keeping on. Because I am doing exactly what I want to be doing with my life, and the fact that it affords me a not-too-shabby lifestyle is a thick buttery layer of frosting on an already delicious slice of Fuck Yeah.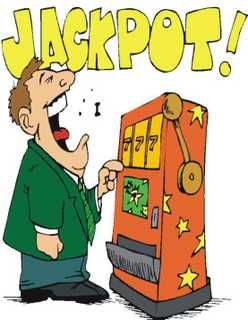 This makes me a lucky person. I don't do what I do for the dough. And when I look at my career - in fact, every single time I crack open my paycheck - I feel the same feeling. The feeling is the opposite of kvetchitude. It is
gratitude.
So hell no, I am not
complaining
. Not by a mile. And
I am not assuming that
any of this is my right.
I knew this was a competitive, poodle-eat-Frenchie biz when I jumped into the dogpark. There's no real job security in script writing. Every gig could be your last. Cancellation and bum box office hover in every shadow, staring at you like that evil subway guy in
Ghost
. That's the real reason the strike isn't freaking me out as much as one might think: I
never
assume I'll have a job in six months.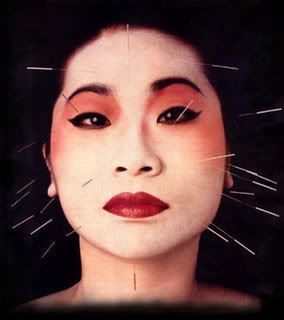 That's me in a nutshell
: plum whackadooed that I managed to pull a fast one with this script thing and avoid having to go to law school/med school/ acupuncture college. And, on the other... half of the nut, or whatever, aware that with good fortune comes a certain degree of responsibility: when the contract being offered stinks up the joint, I gotta stand up about it. Not just for myself - we've already established I still look around corners waiting for Candid Camera to jump out and go
Surprise! We totally fooled you into thinking you could make a living writing scripts about tragically misunderstood werewolves!
But for my peeps: the writers of yore who stood up and got me pension, health and residuals. The writers of Tomorrowland, who will be writing snippets to be downloaded directly into your cerebral cortex, and need to be paid for that. The writers of Right About Now, even.
I'm not going to try to convince you that we're in the right here. I'm not here to explain the pie that is Hollywood and why we deserve a slice. There are
plenty
of hilarious and/or informative
youtube
videos
that
do it better
. This strike is not fun, and it is not cute. It's serious shit, and it's a damn shame it's come to this. Layoffs. TV shows stalling at the starting gate. Incredibly talented writers holding signs when they should be typing something incredibly incredible. I mean, I was on the line this week with the guy who created one of my fave shows of all time (hint: high school; nerds; cancelled in one season). It took a lot of willpower not to gush about the level of influence his work has had on mine. I can't get over what a waste it is that all of us are standing around getting crispy in the Burbank sun when we could be merrily pulling our hair out over some form of filmed entertainment.
On said picket line, I've heard a lot of worry and guilt about having to fire below-the-line employees. Speculation about the fate of the holiday movie season. Frustration as another day goes by without new negotiations. Forced optimism. Only slightly less forced humor.
The only thing I haven't heard?
Complaining.
Not from the Emmy winners, not from the Oscar nominees, not from freshly-minted newbie staff writers or plucky middle-management hyphenates (that would be me) or guys whose show just got cancelled (sorry, staff of
Viva Laughlin.
You seem nice). Hollywood writers, from what I can see, know they're lucky. The (often Very Hot) ones I've met in the past two weeks remind me of no one so much as... me. They work constantly; they take little for granted; they're proud of their work and hope to sustain their careers. Oh, and when they introduce themselves to the man standing next to them and he says he's Peter Filardi, they fall all over themselves like geeky 13-year-olds to tell him how fucking awesome
Flatliners
was.
And if they are indeed like me, then I can safely say none of this has sprung from a place of egotistical entitlement. It's not about getting a pile more money and rolling around in it Demi Moore style and spending it on stuff that increases our carbon footprint or what have you; it's about protecting ourselves down the line. We - understandably, I think - want a working contract that prevents us from sustaining crippling losses as the industry evolves and the distant future becomes the regular old present. Writers like me want to negotiate. We want to come up with a fair compromise. We just want to get back to work.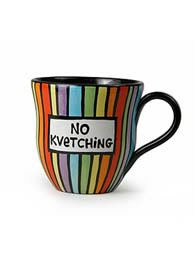 You know, so we can settle back in to our comfortable routine of staring at our computers in caffeinated horror, agonizing over our scripts and kvetching.